Special Vishu 2020 greetings cards, wishes, images, stickers: One of the most awaited festivals of happiness in Kerala is Vishu 2020 . This auspicious festival will be celebrated on April 14, 2020, thereby signifying the commencement of the New year (according to the Malayalam calendar ). The people of Kerala welcome good luck, new prosperous beginnings, and happiness through various prayers. Also, the famous Vishu Kanni plays a significant role in ushering prosperity into one's family.
This year, celebrate this festival along with loved ones far and wide with your prayers and also by sending wishes. You can send beautiful Vishu Kanni images. Vishu Messages in Malayalam, greeting cards and lots more messages that spread the true essence of Vishu. Browse further and pick a couple of cards that can be shared with all your Malayali friends, relatives around the world.
Special Vishu 2020 Quotes and Greetings
May Vishu bring happiness
May peace and positive hope be with you always
Happy Vishu
Vishu 2020 greetings cards
Let Vishu remove the bad and bring in the good in life
Learn and move on in life
Praying that your Vishu is blissful this year
Ennumennum nanmakal mathram nirayatte
Puthuvalsara Aasamsakal
Welcome good luck on Vishu
May your life be filled with joy
May the New Year make you happy
Have a great Vishu
Vishu WhatsApp Message:
Konnapoovinte Manoharithayum, Vishu Pakshiyude Madura Sangeethavum, Unni Kannante Punjirithookum Mukhavum Veendum Oru Vishukalam Koodi Vannethi. Vishu Ashamsakal.
Vishu Facebook Greetings:
Vishukaniyum Vishusadhyayum Ormakalil Nirayunnu! Santhosham Niranja Vishu Nigalkkayi Nerunnu Njan.
Banish Your Worries and Let Your Minds Be Filled With Happiness. Happy Vishu
Vishu GIF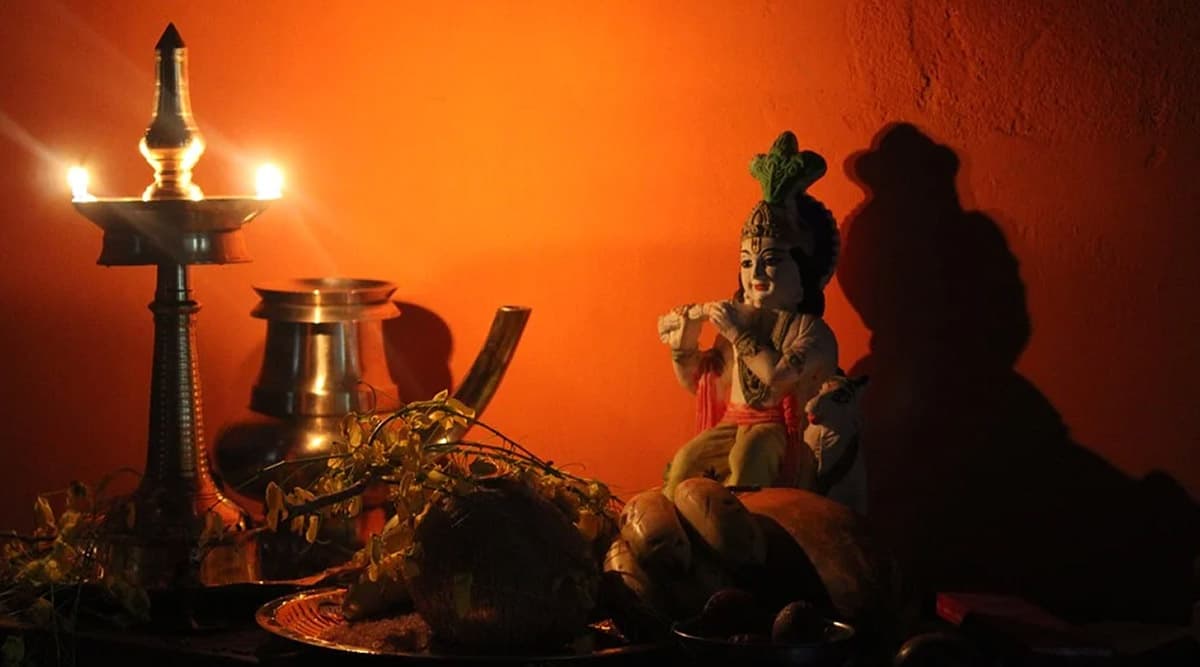 Vishu WhatsApp Message: Spread the Message of Love and Good Luck. Begin Your New Year With a Prayer. Wishing You a Happy Vishu.
Vishu WhatsApp Message: May the New Year Bring You a Lot of Cheer and Good Health. Have a Prosperous Vishu Kanni This Year Wishing You a Happy Vishu.
Vishu WhatsApp Stickers
This Vishu you can celebrate the festival by wishing your closed ones 'Happy Vishu' through WhatsApp Stickers. Download Vishu WhatsApp Stickers from PlayStore and send it your loved ones. We wish everyone celebrating a Happy Vishu.